Click on the image above to see how PARTNERING FOR CHANGE builds a better, stronger community!
"Partner for Change" is the theme of this year's pledge campaign. By forging strong partnerships with Mesa's civic, charitable, busiiness, faith and educational organizations, Mesa United Way leverages every donated dollar to achieve optimum results in our four main focus areas: basic needs, self-reliance, education and health. The annual pledge campaign is the cornerstone of our fund-raising efforts. It began July 1, 2015,  and ends June 30, 2016, and includes dozens of workplace campaigns in businesses throughout the community. This year's goal is to raise $2,900,000 to help fund 46 programs administered by 28 community organizations. As of today, $2,839,582 has been pledged toward the goal!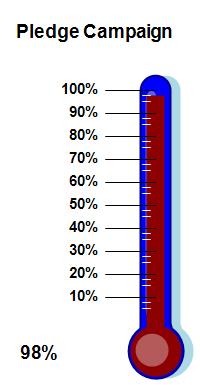 Click HERE to donate now!
Click HERE to learn about organizing a workplace campaign.
Click HERE to see how a model workplace campaign works.
Click HERE to see who our Workplace Campaign Trailblazers are.
Click HERE for the Campaign Toolkit.
Click HERE to learn about our Loaned Executives, and how to become one.
Click HERE to learn about Kids in Philanthropy.
Click HERE for other gift options.